The Dog Owner's Guide and Who's Who In Dogdom
T.M. Corbett, Watmoughs Ltd., 1932 (GB) 2*
 
 
This book has a "Breeders Directory", pages about "Societies & Clubs", the "Kennel Club Rules and Regulations", "General Information" and a chapter with "The Standards Of The Breeds". Only in the later the Shetland Sheepdog is listed with its breed standard and a photo of the s/w bitch Ch. Eltham Park Elda (Photo by Yorkshire Herald) - "Winner of 5 Challenge Certificates under five different Judges. Best in Show at English Shetland Sheepdog Club's Show, 1936. Owned by Mrs. T. Wilberforce, Delwood Croft, Fulfored, York. ..."
Page 145: "THE SHETLAND SHEEPDOG
The Standard of Points of the Shetland Sheepdog as forwarded by Mr. George Pratt Boy, Hon. Secretary of the Club: -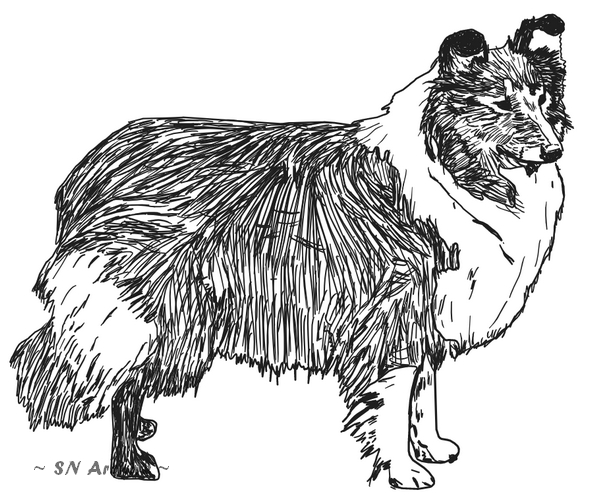 SKULL.-Should be as nearly as possible flat, moderately wide between the ears, and graduatlly tapering towards the eyes. There should only be a slight depression at stop. The cheeks should not be full or prominent.
MUZZLE-...
...
SCALE OF POINTS
Head and Expression 15; Ears 15; Neck and Shoulders 5; Legs and Feet 10; Hindquarters 10; Back and Loins 5; Tail 10; Coat and Frill 15; Size 15. Total 100."
---
If you discover any errors in the text that may have been caused by the transcription, please let us know for a prompt correction.
*2 Original in Chelsea Parten collection